SOUTH-WEST ZIMBABWE
Zimbabwe provides a rare and lovely combination of wild places, spectacular and varied wildlife, natural wonders, many adventure activities, a functioning infrastructure and friendly people.This privately owned safari area of 32,000 acres is located close to Bulawayo. Fantastic for leopard, sable and plains game - a piece of African paradise !
Rifle & bow hunting – with 13 blinds, some ground level and some on stilts, built around waterholes.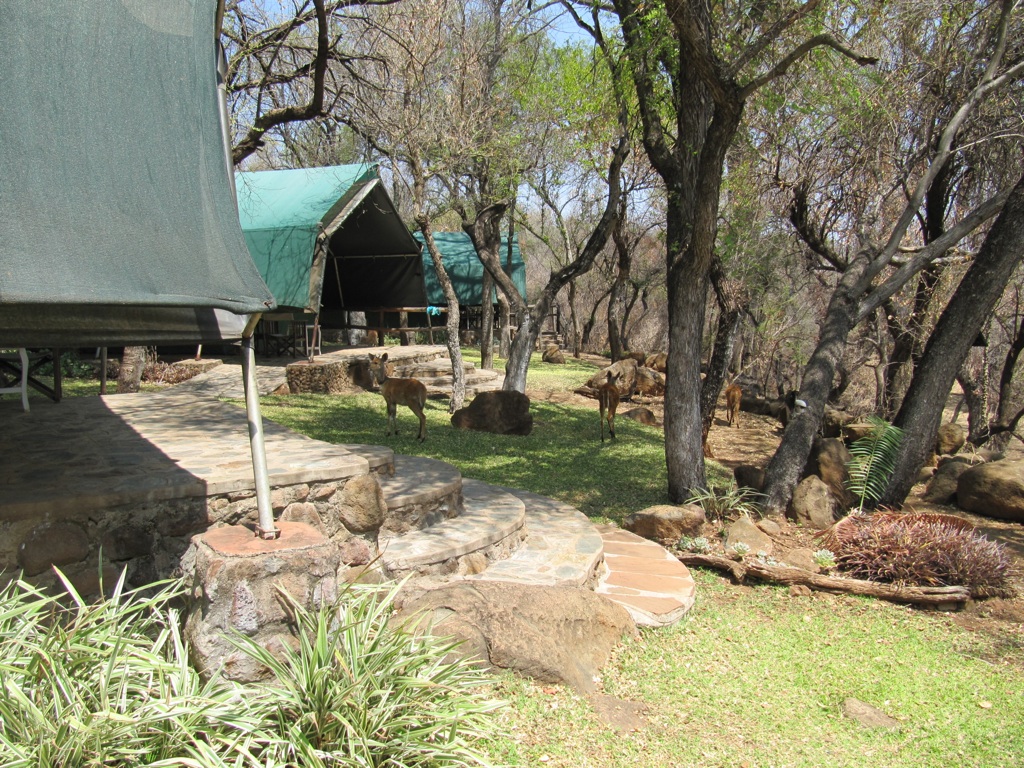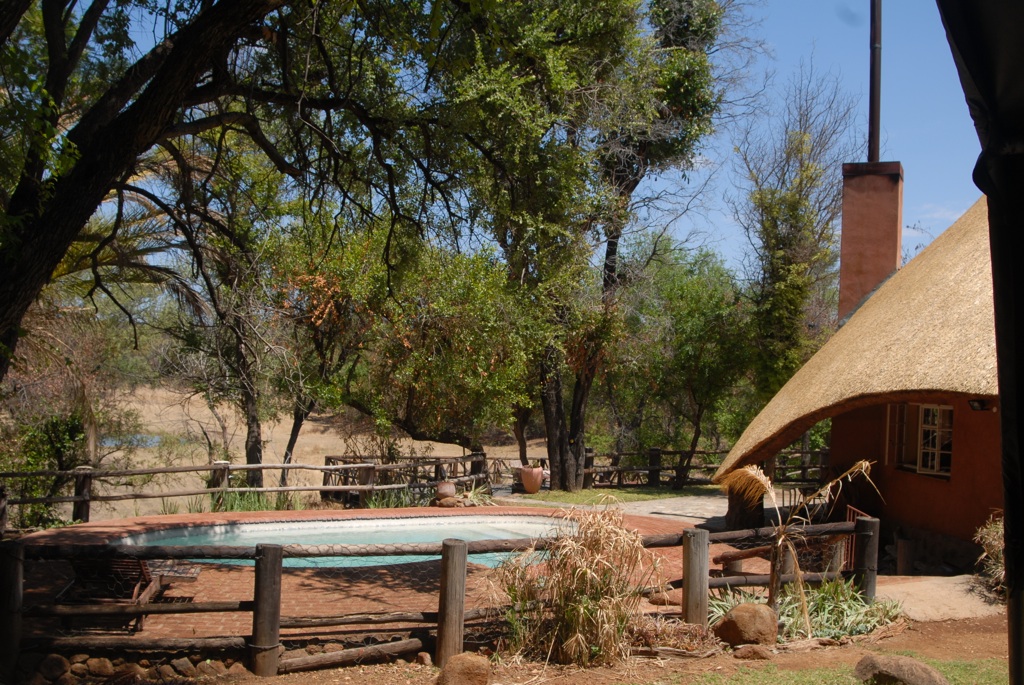 Accommodation
The camp built on a rocky hillside, offers a delightful oasis of green lawns, shaded tents with en-suite bathrooms, a lovely swimming pool, deep thatched rooflines and a superb wooden deck overlooking a waterhole where game come to drink. A variety of venison is available and prepared to your request. Around the camp and homestead lives a resident herd of habituated mongooses and bushbuck. Watch them graze as you walk to your tent!
The camp has a beautiful thatched and tented camp consisting of five twin bedded full size 'tents' with spacious en-suite bathrooms. There is a swimming pool and a large and comfortable dining / living area. A superb teak deck overlooks a waterhole to which a large number and variety of species visit.
Hunting
With a wide range of free roaming wild animals, including cheetah and amazing bird life there is much to see. Sable average around 39" up to 44".
All animals are hunted 'free and fair chase'. No hunting is allowed from waterholes unless with a bow and no hunting from a vehicle or within 100 yards of a vehicle.
Available species are Leopard, Sable, Eland, Kudu, Zebra, Wildebeest, Giraffe, Impala, Warthog, Duiker, Steenbuck, Honey Badger, Tssessbe, Bushbuck Chobe, Bushpig, Spotted Hyena, Jackal and a host of small cats.